Description
Please join the distinguished faculty of Western University of Health Sciences, College of Dental Medicine as they present the live Webinar Series, "Guardians of the Oral Cavity." This four-part, live series will be presented via Zoom. Each session is 1.5 CE units for a total of 6.0 CE.  This program will explore four facets of dentistry that can have a profound impact on a person's long-term health:  A review of identifying potentially malignant lesions, Oral Pathology for everyday practice, pearls to enhance radiographic diagnosis, and dental management of medically compromised patients. Awareness of these aspects of dentistry in everyday general practice might literally save your patient's life. This course has been presented to overflow audiences for the last 5 years at CDA Presents in Anaheim and San Francisco.
This second session will cover Guardians of the Oral Cavity: Oral Pathology for Everyday Practice: Common pathology and Interesting Cases
This is a live webinar that will take place on Thursday, November 5th from 5:00 pm – 6:30 pm PT
CE Units: 1.5
Course Summary:
This course will address common oral pathologic findings the clinician should be familiar in order to maintain the oral health of their patients. Much of the time, oral pathology is related to trauma or other self-inflicted injuries a patient my inadvertently or consciously create, but one must consider other etiologies. Awareness of all potential pathologies and the importance of a consistent clinical examination process by all dental professionals will enable effective management and improved outcomes for all patients. The common oral conditions regularly encountered in our patients will be presented along with clinical features, demographics, diagnosis, microscopic features, treatment, and prognosis. A suggested differential diagnosis will be discussed through active participation and polling of attendees. This will help you improve your differential diagnosis skills for optimum patient care.
Educational Objectives:
Outcome (i.e. social, legal, professional ramifications) if a dental provider "misses" a reasonable oral cancer diagnosis
Understand the etiology, pathogenesis, clinical features, treatment and prognosis of common oral and maxillofacial soft tissue lesions.
Understand the etiology, pathogenesis, clinical features, radiographic features, treatment and prognosis of common oral and maxillofacial hard tissue lesions.
Identify the features of common oral lesions in order to provide a differential diagnosis and appropriate treatment
Presenter / Facilitator Information: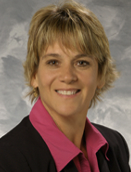 Dr. Liz Andrews is a native of Southern California. She obtained her BA in biology from California State University, Northridge followed by her DDS degree in 1995 from University of the Pacific, School of Dentistry. Dr. Andrews practiced general dentistry for 10 years in Merced, California and then went on to complete her specialty training and master's degree in Oral and Maxillofacial Pathology at the University of North Carolina, Chapel Hill. Her current roles at Western University of Health Sciences include teaching as a full-time associate professor with tenure and serving as the Associate Dean for Academic Affairs.
During her time in private practice, Dr. Andrews was active in organized dentistry. She served as President of the Yosemite Dental Society and as a Trustee to the California Dental Association, where she also served as a member of the Strategic Planning Committee. Dr. Andrews' research interests include HPV-Associated Oropharyngeal Squamous Cell Carcinoma and the impact of Interprofessional Collaborative Care.