Description
Please join the distinguished faculty of Western University of Health Sciences, College of Dental Medicine as they present the live Webinar Series, "Guardians of the Oral Cavity." This four-part, live series will be presented via Zoom. Each session is 1.5 CE units for a total of 6.0 CE.  This program will explore four facets of dentistry that can have a profound impact on a person's long-term health:  A review of identifying potentially malignant lesions, Oral Pathology for everyday practice, pearls to enhance radiographic diagnosis, and dental management of medically compromised patients. Awareness of these aspects of dentistry in everyday general practice might literally save your patient's life. This course has been presented to overflow audiences for the last 5 years at CDA Presents in Anaheim and San Francisco.
This third session will cover Guardians of the Oral Cavity: Clinical pearls to improve your diagnostic skills in interpreting 2D and CBCT images
This is a live webinar that will take place on Thursday, November 12th from 5:00 pm – 6:30 pm PT
CE Units: 1.5
Course Summary:
Is an interactive and comprehensive review of essentials of radiographic interpretation.  It focuses on the importance of developing an analytical strategy to systematically review different types of dental images. The importance of "pattern recognition" to differentiate inflammatory, benign, malignant, and fibrou-osseous lesions with clinical cases will be discussed. An overview of possible differential diagnosis for paranasal sinuses opacifications beyond inflammatory conditions. Common and important head, and neck soft tissue calcifications and TMJ disorders with referral and follow up decision making parameters is provided. The importance of inter-professional communication in patient outcomes and selection criteria of different imaging modalities is also discussed. 
Educational Objectives:
Develop a step by step strategy to evaluate any radiographic study.
Be able to correlate the radiographic appearance of different pathological processes with their associated pathophysiology.
Identify key radiographic features associated with benign, fibro-osseous, and malignant pathologies.
Paranasal sinus anatomy and pathology including acute and chronic sinusitis, bacterial sinusitis, etc).
Importance of interprofessional communication for patient's outcomes in the age of over connection and under communication.
Presenter / Facilitator Information: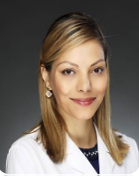 Dr. Lavasani is a Board certified Oral & Maxillofacial Radiologist. She is a full-time Associate Professor at the division of Oral Radiology & Advanced Imaging at Western University of Health Sciences, College of Dental Medicine in Pomona, California. She is an honoree of the prestigious 40 under 40 best specialists in America published by Incisal Edge magazine (2019) and the awardee of the "Distinguished faculty member award" at WesternU College of Dental medicine for the year 2019. She has presented lectures and workshops at several prestigious venues nationally and internationally including the CDA, ADA, ICDMFR, AAOMR, AEEDC, GDIA, Harvard, UCLA, UCSF, UOP and Loma Linda schools of dentistry and residency programs. Her areas of interest are applications of 3D CBCT and MRI in diagnosis and treatment planning in dentistry and innovations in dental curriculum delivery and engagement strategies for communicating with the Gen-Z generation. She is a member and /or chair of multiple standing committees at the American Academy of Oral and Maxillofacial Radiology, ADEA and Tri- County Dental Society.