Description
Please join the distinguished faculty of Western University of Health Sciences, College of Dental Medicine as they present the live Webinar Series, "Guardians of the Oral Cavity." This four-part, live series will be presented via Zoom. Each session is 1.5 CE units for a total of 6.0 CE.  This program will explore four facets of dentistry that can have a profound impact on a person's long-term health:  A review of identifying potentially malignant lesions, Oral Pathology for everyday practice, pearls to enhance radiographic diagnosis, and dental management of medically compromised patients. Awareness of these aspects of dentistry in everyday general practice might literally save your patient's life. This course has been presented to overflow audiences for the last 5 years at CDA Presents in Anaheim and San Francisco.
This fourth session will cover Guardians of the Oral Cavity: Dental Management of the Medically-Complex Patient
This is a live webinar that will take place on Thursday, November 19th from 5:00 pm – 6:30 pm PT
CE Units: 1.5
Course Summary:
This course aims to provide the general dentist with a better grasp on the management of medically-complex patients in the dental setting.  Focus will be placed on the most common diseases and conditions encountered in a busy dental practice and will include a comprehensive overview of clinical cases.  Discussion of each disease process and case will cover signs, symptoms, and complications; incidence and prevalence; etiology; pathogenesis; basic physiology, medical management including medical pharmacology; nitrous oxide use and general anesthesia considerations in patients with respiratory conditions, management of medically complex patients in the dental setting including dental pharmacology; management of medical emergencies in the dental setting; contraindications to dental treatment; oral and craniofacial manifestations; and  interpretation of common laboratory, radiographic and histologic evaluation.  
Educational Objectives:
Understand the etiology, pathogenesis, and key clinical features of common systemic disease conditions.
Interpret common laboratory, radiographic and histologic patient data associated with a variety of common systemic disease conditions.
Recognize oral and systemic disease connections.
Elevate the general dentist's ability to manage medically-complex patients in the dental setting.
Presenter / Facilitator Information: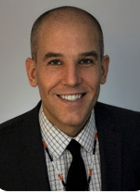 Dr. Bradley Henson received his DDS and PhD degrees from the University of Michigan School of Dentistry.  He serves as Associate Professor and the Associate Dean for Research and Biomedical Sciences in WesternU's College of Dental Medicine (CDM).  As a dentist-scientist, his approach to teaching, research and practice has always focused on bridging the biomedical sciences with the clinical sciences.  He is the chief architect and team lead in the development and delivery of CDM's innovative Human Systems course series which, through case-based instruction, integrates basic, translational, and clinical sciences and is presented to dental students and general dentists with special emphasis on concepts and principles specifically related to dental practice.  His primary research interests are in the areas of tumor cell signaling and cancer drug discovery. Dr. Henson is also passionate about promoting oral and overall health in indigenous communities, with special interests in reducing the burden of cancer and diabetes, promoting food sovereignty and pre-colonization diets, and reclaiming traditional healing practices.